What is NLP?
Neuro Linguistic Programming
(NLP) is a set of tools that every woman, man and child should know!
The moment a person recognises the power of their minds – the individuality of their thinking, how they have control over their lives, they are able to transform their world. 
If you could change or enhance anything in your life, what would it be? 
How you wake up? When and how you get motivated? The people you attract into your life? Your financial abundance? Your health? How you interact with others? How you live your passion?
What if you could manage and control all of these things? And more??
We have programs for everything that we do – and by understanding how to use your mind to manage your brain, you can enhance the programs that are working well, change what isn't working well and 'map across' resourceful patterns to other areas of life and you can use this information to help others too!
NLP is about how the language of the mind creates the programs we run in life. When you know this, you can enhance what is working, change what isn't and create new beneficial programs of emotion, behaviour and thoughts. 
Ultimately, with NLP you are learning how your mind works – and in turn other people's minds. In essence everything we interact with (see, hear, touch, taste, smell, think) creates a chemical reaction which triggers a response. What if you can learn how to purposefully alter those chemicals and therefore your responses? That, is NLP. 
This remarkable set of tools is based on the amazing discovery that in changing how you think can change what you think – and in changing how and what you think, you can dramatically transform the results you create in your life.
NLP can assist you to develop and maintain a high level of motivation for achieving your goals, and can help convert barriers and obstacles into doorways to success.  NLP can be used to learn the characteristics of top achievers and to create a blueprint for unlimited success.
NLP is an extraordinary approach to human communication and the development of excellence.
Through the simple yet profound techniques that make NLP so powerful, you can eliminate unwanted habits, transform negative emotions into positive feelings, improve the way you see yourself, enhance your self-esteem and become the person you want to be.
Everything you experience is created twice – first in your mind and then in reality. The experiences you create are representative of your internal state, the way you think and the feeling your thoughts generate. When you have the tools to change your internal state, you will find that your external reality will change to match the new internal state. It's pretty simple, and quite astounding.
More information: Why learn NLP?
How do our students describe NLP?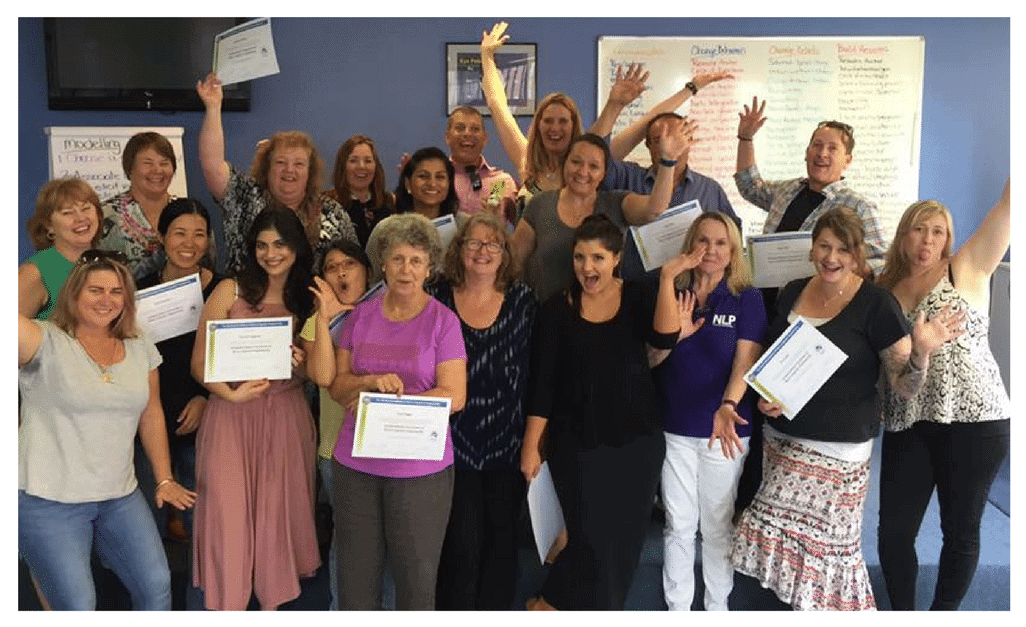 Because people learn NLP for so many different reasons and they use NLP in so many ways – there are SO many different definitions of NLP.  
There is not one right definition or way to use NLP. 
Through the years we have collected various definitions from our students. We would like to offer you the following definitions of NLP from our students to give you an even better understanding of how you'll be able to use your new skills.
Also, have a look at what some of our students say about the NLP Worldwide training programs.
Internationally recognised
NLP Certification Training
Since 1994, The Worldwide Institutes of NLP have been offering NLP training through the world. All of our courses exceed the international minimum requirements of NLP and contain all required elements, including Timeline, Ericksonian Hypnosis and Coaching.
Our NLP programs are all lead by one or both of our International NLP Master Trainers – Dr. Heidi Heron & Laureli Blyth.