NLP Coaching & Therapy
Using the cutting edge tools of Neuro Linguistic Programming (NLP), with our NLP Coaching and Therapy services we are able to help you release the past and take back the power and energy you need to feel fully alive, and to live fully present in the moment. With respectful and caring attention, we will support your desire to heal and to experience life as a whole, effective, and peaceful human being.
Whether you want to transform painful memories, let go of rejection, heal from past trauma, or simply feel stronger and better about yourself – NLP Coaching and Therapy is there to help. With many years of experience, and various areas of expertise, our Principal and Senior Practitioners can assist you to re-shape and re-focus your attention, and to begin moving effectively toward the life you want to live.
Human beings tend to spend a great deal of energy and attention on either regret about the past, or anticipation of the future. Neither of these allows the individual to feel truly alive. The past is gone, no longer exists, and the future doesn't yet exist. So, if your focus is on either of these, you are pouring energy into things that aren't real. The present moment is all you have; learning to live fully in each moment allows you to let go of everything else that would deplete you of the energy and focus you need to live a rich, full life.
Generally, we work with clients between 1-8 one-hour visits, depending on the topic and nature of your coaching or therapy. You can choose any of our Principal, Senior or Associate Coaches/Therapists who fit your needs best.
Principal NLP Therapist/Coaches
Dr. Heidi Heron, PsyD
Dr. Heidi has been providing NLP Coaching and Therapy services since 2000 in addition to training and consulting with NLP. She offers a wide range of specialties including psychotherapy, life coaching, executive coaching and supervision. As a Clinical Psychologist, she brings a wealth of knowledge and expertise into the Coaching room. Anything you may work with a therapist, counsellor, psychologist or traditional coach will benefit from the exceptional skills of Dr. Heidi.
Prior to NLP, Dr. Heidi worked in the corporate arena in Human Resources and Operational Management. She is a Principal NLP Trainer with the Worldwide Institutes of NLP and co-author of both 30 Days to NLP and You Must Learn NLP. Follow Heidi's YouTube Channel, NLP with Dr. Heidi.
She holds Clinical Professional Membership with the Australian Board of NLP, Level 4 Membership with the Australian Counsellors Association and is a Certified Supervisor for other Coaches.
More info: www.heidiheron.com
Fees: $350 per 1-hour session
Formats: In person in Sydney, via phone or online (Zoom)
Laureli Blyth
Laureli has been involved in NLP since 1983 and has been working as an NLP Therapist, Coach and Trainer since 1994. Laureli brings the essense of a whole person, body-mind-spirit into her client sessions. She is a wholistic practitioner who works with the seen and unseen a client brings to her.
She is a Principal NLP Trainer with the Worldwide Institutes of NLP, author of Neuro Intelligence, Numerology of Names, Dream Power, Brain Power and co-author of both 30 Days to NLP and You Must Learn NLP.
She holds Clinical Professional Membership with the Australian Board of NLP and is a Certified Supervisor for other Coaches.
Fees: $350 per 1-hour session Formats: In person in Sydney, via phone or online (Skype)
Senior NLP Therapist/Coaches
Tammy Biton
Is your life feeling a little like groundhog day? It really doesn't have to be! By transforming your mind, you can literally transform your life.
After transforming her own life using the tools of NLP, Tammy left her career in the corporate world to help others to move their own lives from simply surviving to truly thriving. Having been in the Health and Wellness space since 2009, her passion lies in helping others to enjoy true well-being – psychological, emotional, physical and even spiritual. After all the mind and body are connected and therefore affect each other.
She is credentialed with the ICF as a Professional Certified Coach, holds a Diploma of Modern Psychology, Certificate in Life Coaching, NLP Master Practitioner and Trainers Certification and is committed to her own professional and personal growth with continued learning. She is also a Clinical Professional Membership with the Australian Board of NLP and the Professional Clinical Hypnotherapists of Australia.
Abi Hughes
Abi Hughes has always had a calling to assist others. After 15+ years as a community pharmacist, she retrained in NLP in 2013 gaining greater insight into psychology, coaching and human development. Through her sponsoring and intuitive style, Abi's passion is to help clients to remove obstacles and build resources, therefore creating better lives for themselves. Abi believes that people can transform themselves just as she has with NLP; that people can know themselves better, have wholeness and choice, and be the best they can be.
Abi has been a coach with NLP Worldwide since 2015, is a Master Practitioner Member with the Australian Board of NLP and holds certification as an NLP Trainer.
Schedule Appointment
Fees: $200 per 1-hour session
Formats: In person in Sydney, via phone or online (Zoom)
Associate NLP Therapist/Coaches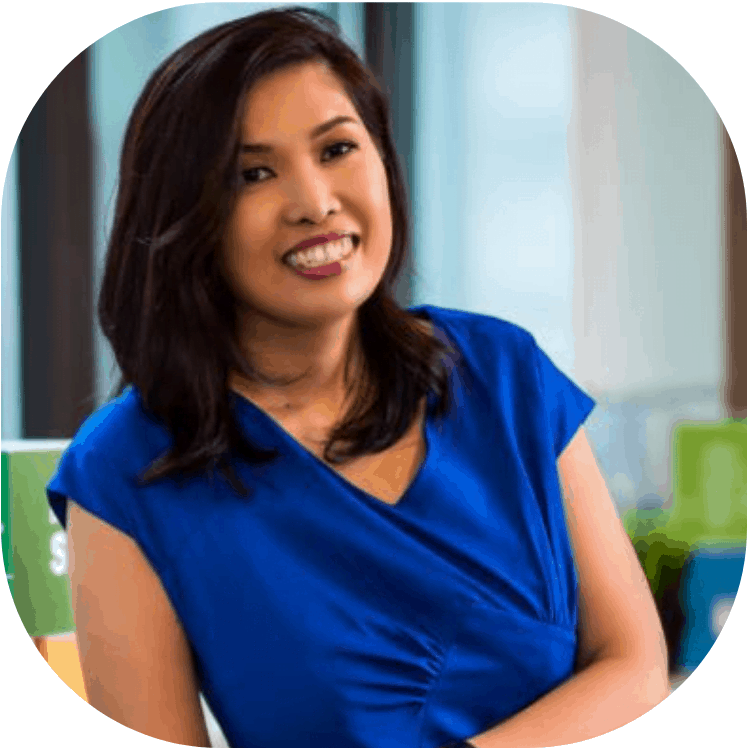 Rachel Khoo
Rachel is a veteran of the banking industry with 20 years of experience. She set up her coaching company in Dec 2017, with a specialization in finance coaching, focusing on building a healthy relationship with money, removing limiting beliefs around money and how to happily spend money, thus obtaining the maximum satisfaction from your spending.
Rachel is also a huge advocate of empowering individuals with choices and wholeness in their life. She uses NLP as a tool to help them achieve clarity and sets out the plan towards their goals.
Rachel is certified in NLP Coaching, NLP Psychotherapy, and holds NLP Master Practitioner Certification.
Fees: S$180 per 1-hour session
Formats: In person in Singapore, via phone or online (Zoom)
Sietske Nobel
Sietske has been an entrepreneur for over 20 years and has run successful businesses worldwide. She was born in the Netherlands and moved to Australia in 2009.
She knows the struggles entrepreneurship can bring as she has been there herself. It has always been her passion to empower others to follow their dreams and live life on their own terms.
Combining this passion, her experiences and knowledge with professional coaching qualifications allows her to help female entrepreneurs to navigate their entrepreneurial journey while running a biz they love.
She helps female entrepreneurs overcome fears and limiting beliefs that are stopping them from achieving their goals but also helps build confidence, create a healthy relationship with money so they can start charging what they're worth, be on top of their game, be in control of their own life, feel energised and positive and much more..
"I won't tell you how to dream, I'll help you to go there….!"
Sandip Mukherjee
Sandip is a certified ICF coach, certified Master Practitioner of NLP, and member of the NLP Association of Australia. He lives with his wife and son in Sydney.
 Sandip understood quite early in his life, that his strength and passion lied in his natural ability to help people and teams break the barrier of limiting beliefs and function at their highest potential. 
After spending a decade in the Army,  he did an MBA from Nanyang Business School, Singapore and moved into the corporate world, working in several consulting roles. After a few years in the corporate world, he felt that the time had come to turn his lifelong passion into full-time profession and became a Life Coach. With a combination of years of unstructured learning through experiences and life lessons in the Armed forces, business firms and life, and formal trainings in the military, b-school and NLP world,  he is equipped to help people professionally and personally.
Driven by an inclination towards spirituality, he helps his clients to dive deep into their own subconscious, to identify and clear blocking patterns that hold them back, and help them reach limitless goals in life, profession or relationship.
NLP Therapy
NLP Therapy is categorised in psychotherapy as a brief therapy, meaning this form of therapy takes place in a brief amount of time compared to traditional psychotherapy. On average we work with individuals, couples and families for between 4-8 one hour sessions. We are able to help with a variety of issues including: anxiety, depression, stuckness, fears/phobias, low self esteem, self confidence, self worth, anger, guilt, addictions, health problems, fertility, stuttering, shyness, and more. If you have any questions – contact us and ask to speak directly with Laureli or Heidi for assistance.
Coaching
We offer three aspects of coaching: Life Coaching, Business Coaching and Executive Coaching. As Certified Meta-Coaches, Laureli  and Heidi are able to offer our coaching skills to help you realise your goals and dreams. Coaching is different to therapy as coaching is helping to get you to a specific outcome which may include: weight loss, saving money, getting out of debt, starting  a business, writing a book, increasing your sales, boosting your employee morale, creating a succession plan, improving employee performance, reducing employee turnover, and more. Coaching is usually contracted with you over a minimum of 3 months using a variety of modes including telephone, email and internet.
Ericksonian Hypnosis
Hypnosis has long been recognised as a powerful and direct path to the higher/unconscious mind.  A path offering insight into the origins and solutions for emotional, psychological and even physical difficulties.  No longer regarded as just a trick used by stage performers or a method for manipulating others, hypnosis is widely accepted and used by doctors, psychologists and therapists worldwide.