NLP & Coach Certification Training since 1994 



You may be looking for skills to help others as a Coach or Therapist,
or maybe just looking for your own personal enhancement.
You are in the right place. 
All of our NLP Certification courses meet and exceed the minimum standards and international requirements including timeline and Ericksonian Hypnosis.

Change your thinking.
Change your life.
Since 1994, NLP Worldwide has been training Neuro Linguistic Programming for personal growth, to use as a business tool, and to assist others as a coach or therapist. Our principal trainers are the much respected Laureli Blyth and Dr. Heidi Heron, PsyD, each bring a wealth of experience and knowledge into our training room. We have an empowering and transformational approach that brings together aspects of science, spirituality, consciousness, quantum physics, wholeness, and psychology into a practical and simple structure for our students to apply NLP into their lives and to assist others in theirs. 
There are so many schools for NLP and for coaching – it's hard to navigate the differences that make the difference. So let us share with you 5 specific distinctions: 
Our Wholeness Approach
In all of our trainings we believe humans are on a spiritual journey toward wholeness and oneness. This philosophy is ingrained in all we share and do. 
Our Heart Centered Focus
There are two main emotions – love and fear. In our trainings we accentuate love as a way to centre and create more awareness and choice in life.
Our Dynamic Experience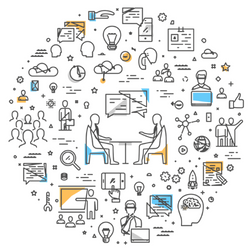 Our trainers not only train NLP & Coaches, they are NLP Coaches and Therapists, each with over 25 years and over a combined 20,000 coaching hours!
Our Hands-On Philosophy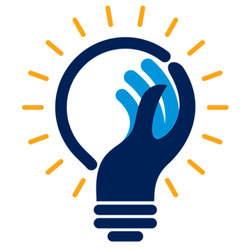 We believe the best way to learn is to DO. In all of our training, you will get not just practical experience, but feedback and assistance as you learn.
Our Training Standards
Standards, quality, and integrity are our top values. We pride ourselves in providing exceptional NLP & Coach Certification with global recognition.
Learning Neuro Linguistic Programming is a life hack into your unconscious mind. Learn how your patterns of emotions, behaviours, and beliefs were created and then transform fear, stuckness, anger, and limiting beliefs. Learn how to harness your creative unconscious to unlock your confidene, personal power, creativity, self-love and wholeness to step into your authentic self. Join us for our NLP Level 1 & Level 2 trainings to truly discover yourself.
 The modality of Neuro Linguistic Programming for Coaches and Therapists is one of the most powerful available today. By modelling various psychological frameworks, NLP will share with you skills to tap into the unconscious programming of your clients and help them to change unwanted habits, emotions, behaviours, and ultimately achieve their goals and live their best life.  Our NLP Coach Certification is a Level 2 accredited coach training program (ACTP) with the ICF.