Results: Learn NLP
Based on your quiz results, you are an exceptional candidate for our Level 1 NLP Certification training. This training is the foundational level of NLP which we will share with you elements of communication, personal psychology, influence and change. The skills you take from our 7-day training will elevate your confidence, improve your awareness and help you to soar to levels yet imagined.
Your answers on the quiz told us that you are already great at communicating, understanding yourself and are open to growth and possibilities. Due to your self awareness, you may already be aware of the aspects in life you want to tweak, and you know that NLP will help take you to the next level of possibilities in your life.
We can see that you'll be able to use your NLP skills to improve your ability to better understand others, influence change and also harness your unique potential. If you are a parent, your skills will make the most difference to your children and their future!
Of course, you may also be interested in our full NLP Coach Certification program, which starts with the Level 1 NLP training too. 
We invite you to click below to ask a question or schedule a Success Coaching Call with one of our Transformation Team Members to explore which training is right for you.
Internationally Recognised NLP Certification Training
Since 1994, The Worldwide Institutes of NLP have been offering NLP training through the world. All of our courses exceed the international minimum requirements of NLP and contain all required elements, including
Timeline, Ericksonian Hypnosis and Coaching
.
Our programs are all lead by one or both of our NLP Master Trainers – Dr. Heidi Heron & Laureli Blyth.
What will you take away from learning NLP?
We are often asked"what areas of life can you use NLP?", the easier question to answer is "What areas of life can you NOT use NLP?" – the answer to that one, we haven't yet found an area of life where you can't use NLP! Seriously!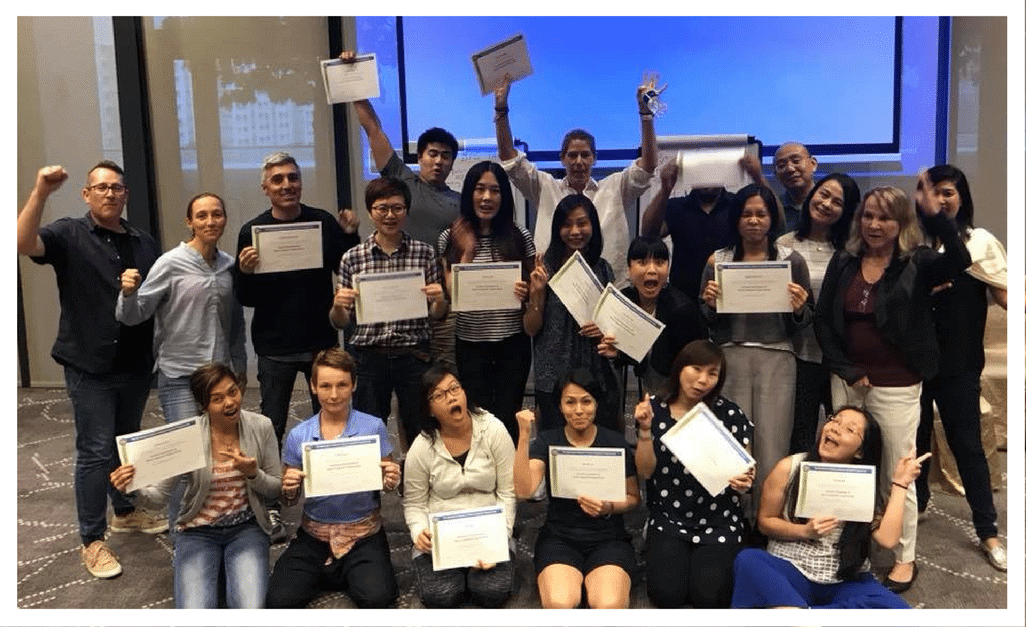 Do Your Homework
When people research NLP and do their homework to find an NLP trainer, they most often end up training with us.  When you are talking to prospective trainers, ask Why should I learn from you?
All of our courses meet and exceed the international requirements for NLP Certification

Our Trainers, Dr. Heidi & Laureli use their NLP skills outside the classroom 

Our class sizes are kept to a maximum of 20 participants so you have plenty of people to learn with, but you'll never be lost in the crowd 
There is no hype here either. We are authentic in our style and help you to be authentic in yours!
We go overboard on after course learning with so many tools, guidance and expertise along the way!
Before you choose your NLP trainer- be sure to check out our article: